30 Minute Swedish Relaxation Massage
(add essential oils FREE and/or hot towels $5 upgrade)
Swedish Relaxation Massage:
(30 min - $29) (60 min - $39) (90 min - $79)
Your Choice of Light, Medium, or Heavy pressure. Integrates relaxation, as well as working out a variety of issues. Choice of full body (back, neck, shoulder, arms, legs, or feet), OR pick an area to focus on for the duration. This is our most popular massage request.
Deep Tissue Massage: (Specialty)
(30 min - $49) (60 min - $69)
Resolves deep muscle issues (which may be chronic), or areas where there are adhesions / scar tissues.
Hot Stone Massage: (Specialty)
(30 min - $49) (60 min - $69)
Application of warm stones penetrate through deep muscle, and naturally relax the body through the stone's localized weight / heat. Heated stones are positioned along the client's back, and are used in conjunction with the massage therapist's hands (primarily on the back, but other areas can be targeted as well). A highly recommended and unique twist to a relaxation massage.
Prenatal Massage: (Specialty)
(30 min - $49) (60 min - $69)
Options of sitting or lying in supportive positions, depending on where the woman is at in the pregnancy. Also centralizes what the client would like to achieve through massage (headaches, muscle tension, backaches, fatigue, leg cramps / swelling can be relieved.)
Women's Tighten and Tone Massage: (Specialty)
(30 min - $49) (60 min - $69)
Targets slimming and tightening muscles in the legs and rear, as well as reducing or eliminating cellulite. A great massage for women getting ready for their wedding or special event, where they want to be at their best. Involves light isometric exercise combined with table massage. (Best to wear shorts and a shirt or jog bra. You can be barefoot.)
Sports and Recovery Massage: (Specialty)
(30 min - $49) (60 min - $69)
Involves a multitude of massage techniques for athletes preparing to compete OR to assist with rehabilitation / injury. This massage can also be utilized to prevent injuries and improve flexibility. Some techniques include stretching, trigger point therapy (release pain in constricted areas with use of fingers and thumbs), myofascial release (gentle, very slow hands-on techniques that restore range of motion), and lymphatic massage (light pressure with long, gentle strokes to rid toxins out of lymph nodes).
Chair Massages:
(10 min - $9) (20 min - $19) (30 min - $29)
Elongates the spine and stretches out the entire back / shoulders. A difference in reduction & elimination of pain / inflammation can be made with a 10-30 minute massage.
*prices are shown before tax
30 Minute Swedish Relaxation Massage
SKU#: PROD69338
By Alive & Well Staff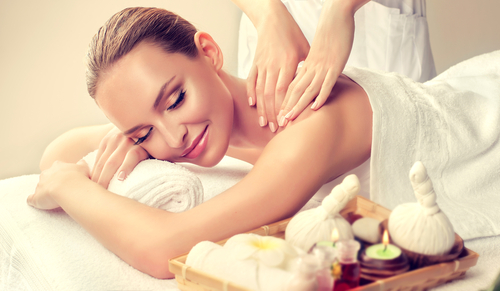 One of the most enjoyable therapies that I've encountered is massage therapy. Often times we get caught up in the hustle and bustle of everyday life and forgot about taking time to relax and thank our bodies for all the hard work it does to keep us going on a daily basis. Our overall health and well-being is important If we want to be our best. Trusting our bodies to tell us when it's time to take a break and focus on ourselves is important. We can get to a point where we push our bodies too far by ignoring the warning signs that it's time to slow down and recover.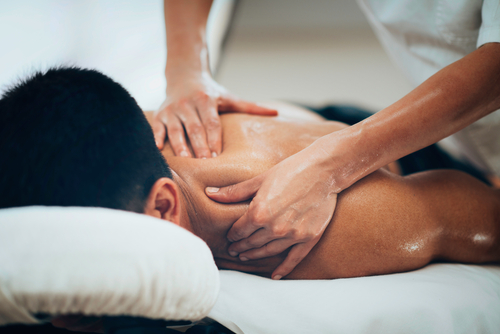 According to Mayo Clinic staff, (2011) a massage is used to describe pressing, rubbing and manipulating your skin, muscles, tendons and ligaments. It can vary from light stroking to deep pressure. Some common types of massages are:
Swedish massage. This type of massage is gentle with long strokes, kneading, deep circular movements, vibration and tapping to help relax and energize you.
Deep massage. This massage is described as using a slower, more-forceful stroke to target the deeper layers of muscle and connective tissue and commonly used to help individuals with muscle damage from injuries.
Sports massage. This is comparable to a Swedish massage, but it's catered to people who are involved in sport activities to help prevent or treat injuries.
Trigger point massage. This type of massage concentrates on areas of tight muscle fibers that can develop in your muscles after injuries or overuse.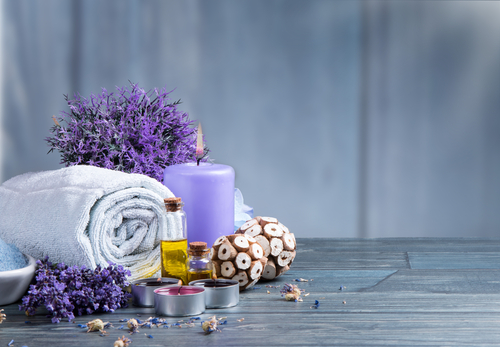 There is more research being done on the benefits of massage therapy but it has been linked to providing relief for varying medical conditions, pain, stress, muscle tension, situations, anxiety, headaches, sports injuries, and more. Massage therapy can be a powerful resource that gives us an opportunity to connect our bodies and mind in a way that further enhances our mental and physical health.
References
Mayo Clinic Staff (2011) Massage: Get in touch with its many benefits. Retrieved from http://www.mayoclinic.org/healthy-lifestyle/stressmanagement/in-depth/massage/art-20045743
Product Details
Related Categories